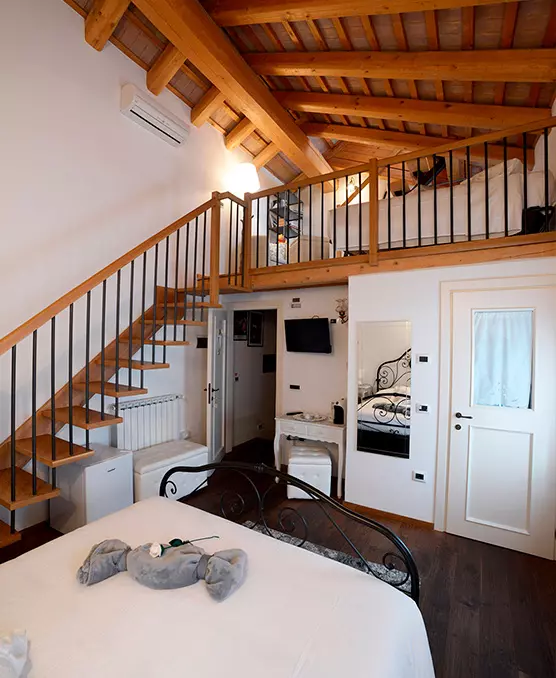 The Casa Perla B&B, internally, is built with quality materials, with parquet floors and exposed beams.
It has two cosy rooms, each with a private bathroom.
From the room located on the third floor, you also have access to a beautiful covered roof terrace.
Each room, including the ground floor, is equipped with air conditioning and heating. We also have a convenient bike shed.